April 5, 2018: TEI wins American Foundry Society (AFS) Casting of the Year Award
On April 5th 2018 TEI was awarded the American Foundry Society Casting of the Year award at the AFS Metal Casting Congress in Fort Worth, Texas.
This component was designed by Autodesk using Autodesk's generative design software 'Dreamcatcher' which optimized the material geometry to given constraints and load conditions.  The resulting casting provides the ultimate performance characteristics with the minimum weight.  TEI cast and machined the part in 3 weeks using 3D printed sand technology and extensive simulation.  Casting, heat treatment and machining were all carried out on one site which minimized timing.
The swingarm is shown below after manufacture and also installed on the Lightning Electric LS-218 motorcycle.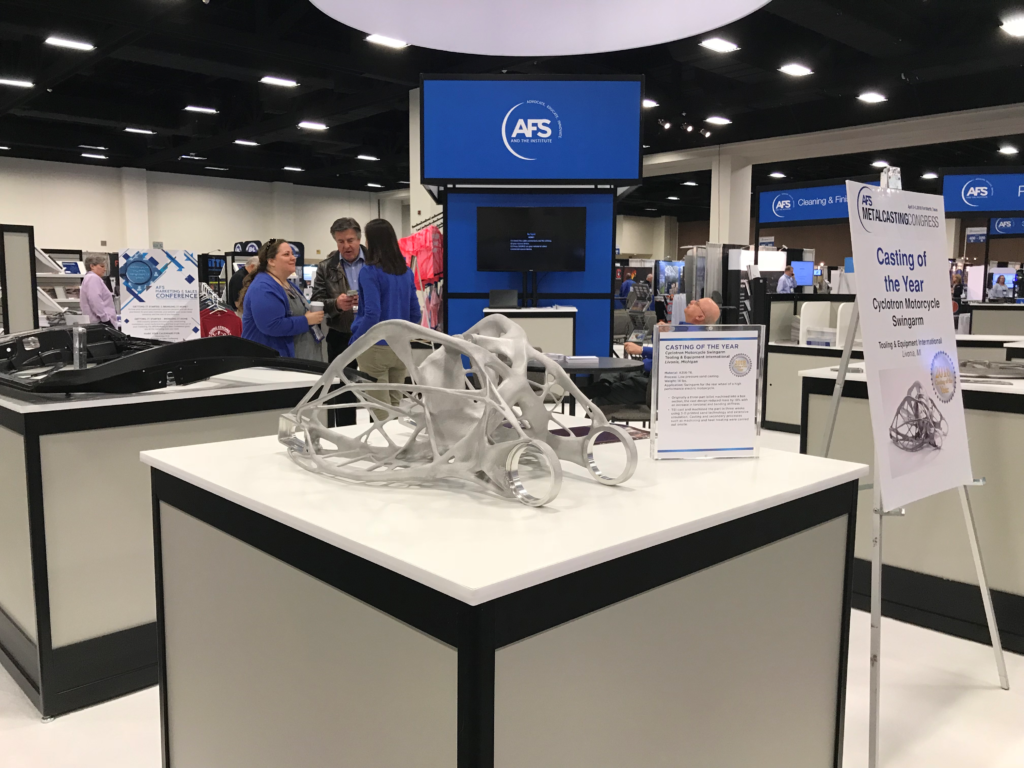 Oct 3, 2016: AFS tours TEI during conference on Additive Manufacturing
On October 3rd 2016 TEI welcomed more than 40 AFS members to our Livonia facility as part of a 4-day AFS conference on Additive Manufacturing.
The visitors were led on personalized tours around our foundry, machine shop and engineering department. President Oliver Johnson and "Casting Whisperer" Ted Kahaian also gave talks at the conference at the Sheraton Detorit Novi. The titles of the talks we as follows: "Castings Without Tooling" (T. Kahaian) and "Using AM for Complex Castings" (O. Johnson).
Sep 15, 2015: TEI Presents at Voxeljet 3d Printing Seminar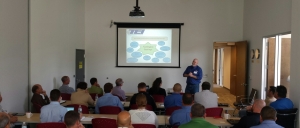 Ted Kahaian was the guest speaker at the fall 2015 Voxeljet Seminar on 3d printing which was held at Voxeljet's Canton, MI headquarters. Ted gave an overview of the benefits of utilizing 3d printing of sand molds to an audience which covered a wide range of industries and applications. He talked about TEI's long history of more than 10 years of utilizing 3d printed sand molds and cores and highlighted the key technologies needed to make its implementation successful. There was a lot of interest in his presentation and in the subsequent question and answer session.
AFS Casting of the Year Competition
Casting of the Year Award for CYCLOTRON Swingarm April 2018

AFS Casting of the Year Competition
Honorable Mention for Crankcase Assembly April 2017

AFS Best-in-Class Award for Thermal Command Center Sand Casting April 2016

Honorable Mention at AFS Casting of the Year Competition for EcoMotors Accessories Plate April 2015

AFS Best-in-Class Award for Honda Water Passage Sand Casting April 2014